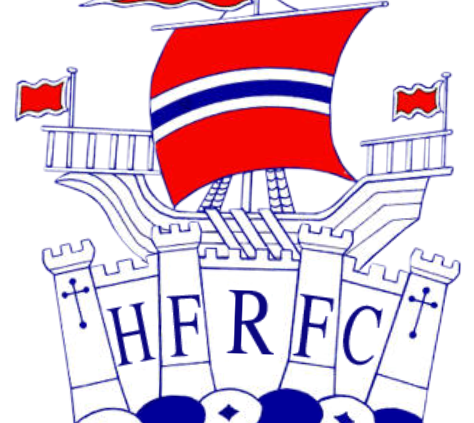 Yet another trek to North East London saw us take on Old Street for the second time this season. We travelled with a large squad in confident mood having despatched these lads in the home fixture earlier in the season.
Warm up and team run through went well and despite windy conditions the boys were confident of executing the game plan.
We started with a very strong team, from the kick off we carried well with Dixey and Gareth showing willing with ball in hand early doors. Old Street immediately fronted up in defense and looked to counter us at the rucks with their bigger forwards. We expected a hard and physical game from this first play and despite gaining yards, we ended up knocking on just outside their 22. This led to the first scrum which put down a marker, our front row dominated in the tight, forcing the oppo back from the initial hit, they didn't want to know from then on.
A couple more phases played out before the first score of the game, some fine work from the half backs Dave and Zac before big James Mitchell twisting with power to crash over the try line. A couple more scores followed in quick succession, Mitchell senior with another following a good steal from Reg off a line out,  in addition to a fine run and finish from the evergreen Paul Davies. The backs began to take control, Zac having more and more influence from 10, stepping inside and out to create try's and notch one brilliant score himself.
Old street did push back and managed to score once before half time but they had no answer to our set piece, ball carrying, and backs dominance. A couple of scores before half time from top scorer Charles Draper took the wind out of their sails and effectively tied things up before the break.
Second half was about closing out the game in a professional manner, and trying to get all 8 subs on with decent game time. Micky Booth stepped inside off the wing to deliver a perfect ball for Mitchell to finalise the hat trick, before then scoring a flair try with pace himself running over half the pitch.
Subs came thick and fast but our dominance continued, despite a much changed scrum and back line. Ollie Stern continued Dan Serfs dominance at the line out, allowing Dave to supply precise passes throughout. Ali Johnston stepped in at tight head to drive the scrum even further back on his front row debut.
A couple more scores followed, one penalty try after good work from the forward pack after a penalty, then Nick Turner taking a kick off and running half the pitch,  through an Old Street winger, oxygen was needed immediately after for the lad.
Old Street did sneak one more back at the end, combination of some tired legs and lack of concentration, we did have the last laugh however as some good work from Mark Paris released Bertram on the right wing who showed a good turn of pace and eye for the sticks. Game over and a cracking first game back in 2020, onwards to Hackney next week to keep the momentum going.
https://www.fulhamrugby.co.uk/wp-content/uploads/2019/10/Logo-sans-writing.png
531
474
Zahael
https://www.fulhamrugby.co.uk/wp-content/uploads/logo-cut-out-268x300-268x300.png
Zahael
2020-01-13 14:11:20
2020-01-13 14:11:20
Hammers 4th XV vs Old Streets