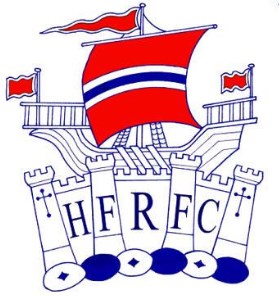 With the new year recently ticking over, the 2's were desperate to put the back end of 2019 behind them and get some early wins under their belt. With some boys still riding the Dry January train, energy levels were at all time high and we were motivated to chalk up a win on home turf.
Unfortunately, Cornish sought a desperately needed win as well.
We kicked off with great intent but soon found ourselves camped inside our own 22 after a couple of soft penalties. Cornish would make use of this field position and go on to score first. Following this try, we received quite possibly the harshest call of the season when the ref said we were a foot offside on the kickoff. Cornish would go on to take a quick tap from half way and finish in the corner. That one hurt. 14-0 Cornish
Sam Nursery continued his Jarryd Hayne '09 like form splitting Cornish up the middle on a counter and after finding support Sam would link back up and go on to score under the posts, his 11th in the past 3 games… 19-7 Cornish half time.
Knowing that we still had a shot at winning this game, Hamish Baxter would go on to channel his inner William Wallace and provide a motivating, near tear jerking speech which instilled belief that we could win this battle.
This proved effective after some slick attacking play saw 2's debutant Ian Downie soon crash over for the 1st of his 2 tries after some brilliant carries and support play by the 15 men on the pitch. Unfortunately, this dominant surge would only last 20 mins in to the 2nd half as we soon slacked off in defence and Cornish made the most of a few holes in our line crossing over under the posts.
A few calls didn't go our way but in the end we were our own worst enemy. Our effort in Attack couldn't be questioned but it was ultimately our lack of structure in Defence which proved costly. Full time 31-17 to Cornish
Definitely plenty of wins left in this 2's team, a full 80minute effort and we will be well on our way.  A tough loss to cop but the show goes on.
MOM: Ian Downie
DOD: Slade Buchner (welcome back)
https://www.fulhamrugby.co.uk/wp-content/uploads/2019/10/logo.jpg
296
279
Zahael
https://www.fulhamrugby.co.uk/wp-content/uploads/logo-cut-out-268x300-268x300.png
Zahael
2020-01-14 14:11:55
2020-01-14 14:11:55
Hammers 2s defeated bv a strong London Cornish