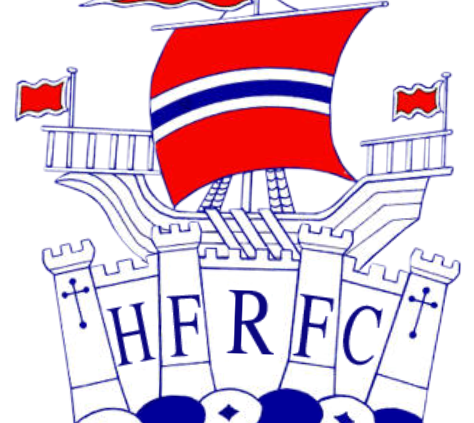 It was a beautifully bright Saturday morning, with a blistering breeze shadowing the grounds at regent's park. With a stacked Hammersmith & Fulham squad the boys were out in force with absolutely no late comers whatsoever. The boys were focused and looking to make it 2 on the trot after a glistening performance over Roslyn park the weekend prior.
Kicking off, with the wind at our backs, Captain Jack begins the mental games early with a territorial drop off bouncing into the oppositions touch, just short of the 22m line, Belsize ball. The first lineout of the game sees a hammersmith steal, allowing the boys begin a 15-minute stint of territory with slow, tactical phase play testing the relentless defence of the table leaders. The opposition hold out by the skin of their teeth, forcing a Hammers knock on, over the 5m line. With a brave exit & a quick lineout Belsize use the width of the field & ship the ball out, gaining quick yards & thus leading to the first try of the game. 7-0 Belsize.
Hammers angered by this sudden turn in the tide strike back with a well contested drop of, claimed back by the reds. With some experienced bossing of the forwards by Ed "wrinkly old man, somehow still playing rugby" Clarke, the chaps make quick work of the opposition defence & land us in their 22. Quick ball is littered out the back, Jack links up with foxy in a dazzling display of backs magic & foxy bags himself a meat pie. 7-7.
The remaining 10 minutes of the first half sees itself played on the Belsize 10m line. A back & forth exchange of possession with some great attacking prominence from the boys unfortunately leads to a sloppy Hammersmith penalty thus allowing Belsize to capitalise & convert, taking the lead into the second half. 10-7.
With the first half behind us, H & F had settled into the game well. We had dominated the majority of the 1st half with some minor mistakes, all in all a great shift. The second half would turn out to be not so commandeering.
Now with the wind at their backs, Belsize began an unrelenting stint of aerial bombardment & territorial rugby, pinning us back into our own half where we would stay for the majority of the game remaining.
With a call to arms needed, we looked to the bench for some cavalry. After a gallant 1st half performance German, Ferdi "Augustus gloop" was battered & bruised…que a hopefully awe – inspiring Oliver "fat-man" Rae performance. His first challenge, the lineout. With the misses eyeing on from the side-line, Rae steps up, his belly cocked & loaded. Somehow forgetting that this is in fact a rugby game to which the ball must go straight, Rae delivers the ball straight into Clarky's hands. Belsize ball. Her dreams of a knight in shining armour quickly fade away.
The remainder of the game is filled with patchy scattered defence, weakened by a yellow card for Mitch & some injuries to Hoops & Foxy. Not to worry as hammersmith's star player Waldron fills in from wing to fullback to centre to form a formidable central partnership with the ravenous, extremely malnourished Rich vaughanzhaz, after a long Veganuary putting in some solid hits. However, this was not enough & scoreboard was ever increasing. Final Score 36-7
https://www.fulhamrugby.co.uk/wp-content/uploads/2019/10/Logo-sans-writing.png
531
474
Zahael
https://www.fulhamrugby.co.uk/wp-content/uploads/logo-cut-out-268x300-268x300.png
Zahael
2020-02-21 15:39:15
2020-02-21 15:39:15
Hammersmith & Fulham 2s go down stoically against Belsize Park