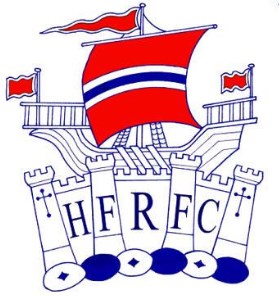 Sunday morning… it was a glorious day… the sun was shining and thanks to the obscene early start on a Sunday… there were no people around… apart from of course our mighty twos team… To keep the day interesting, we thought we would play in the oppositions shirts on this occasion… apparently our new kit wasn't keen on the long journey to Medway… but fear not this did not hold us back!
First half we had some good hits.. strong runs but Medways defence was on point.
Half time 5-0.
Luckily this was not where our story ended … second half we made our comeback… Jackie with her new (highly fashionable/ stylish) goggles…. I'm sure was flying on a broomstick at one point she was so fast…. Brucie… I don't think she realised any opposition was on the pitch.. she just crashed through all.. Buks actually ran (I know there was no walking/ skipping in sight) and scored a try within 5 minutes on the pitch… imo m was a gazelle straight down the middle of the pitch to score under the posts and Helen Ryan… well her catch before scoring that try was top notch!
*disclaimer… some people scored more than one try*
We even made a best pal for life in the ref… who ran his own commentary with lines such as 'gee.. look at the gas on that one'… and 'Medway will never catch her'. The team work and support was on fire and I could compliment every single person for their efforts!
Forward of the match went to Lauren… and back of the match to Jess Sass. Well done to Caitlin, Dannika, Hayley and Brucie on dominating their first Hammers Games… same again next week please!
Of course the fun bus would need a whole other match report to be written on it… but you're okay… what happens on the fun bus.. stays on the fun bus… kidding clearly these stories ALL come on tour.
Anyway, final score 43-0 BOOM… world domination!
See you all tonight, pumped for another week of rugby.
The Fantastic 4
https://www.fulhamrugby.co.uk/wp-content/uploads/2019/10/logo.jpg
296
279
Zahael
https://www.fulhamrugby.co.uk/wp-content/uploads/logo-cut-out-268x300-268x300.png
Zahael
2019-11-21 17:51:57
2019-11-21 17:51:57
Hammers 2s still undefeated!