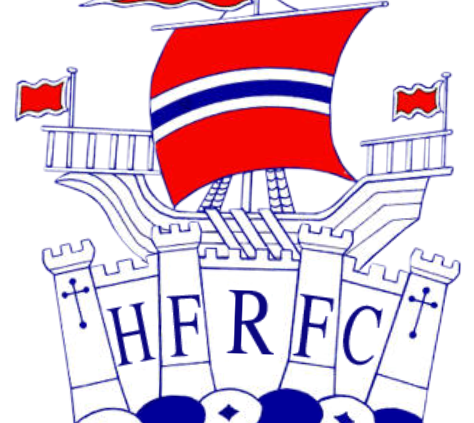 Hammersmith and Fulham 2s arrived at Barns Elm sports ground to face Rosslyn Park in good spirits boosted by the last minute addition into the squad of flying back rower Hamish Baxter.
Despite being on the furthest pitch away, the referee turning up considerably late, and a worse pitch than you'd find in no mans land, that did not shake the boys, game heads were on and the warm up went swimmingly.
Kicking off 10 minutes late, into the wind, Hammers made a positive start making some good progress in the wide channels, being held up just short and turned over on a couple of occasions. Out of nowhere, Rosslyn snuck a good little counter attack on us, and where camped on Hammers' line for a prolonged period of time. Although the defence was good, Hammers' eventually ran out of numbers out wide and Rosslyn dotted down to make it 0-5.
Not letting heads drop, captain super Jack rallied the troops, and had us back down in the oppo's half, piling the pressure on once again. Getting the ball through the hands Hammers were stretching them well, and then through some great ball carrying, on debut, Joe Healy dotted down to make it 5-5, Jack added the extras, 7-5.
The next 30 minutes flew by, and the boys up front turning the screw at scrum time, the backs began to carve up taking Hammers in 21-5 up at the break.
It took James Ralston about 3 minutes into the second period to score, with a lovely move going wide off scrum time. The second half dominance continued and Hammersmith & Fulham ran in 68-12 winners.
Try's from Sam Nursery (2), Billy Rylance (1), Joe Healy (1), Ash (1), Slade (1), Super Jack (1) and Dave Arnot (1).
https://www.fulhamrugby.co.uk/wp-content/uploads/2019/10/Logo-sans-writing.png
531
474
Zahael
https://www.fulhamrugby.co.uk/wp-content/uploads/logo-cut-out-268x300-268x300.png
Zahael
2020-02-04 15:09:16
2020-02-04 15:15:45
Hammers 2nd XV vs Rosslyn Park