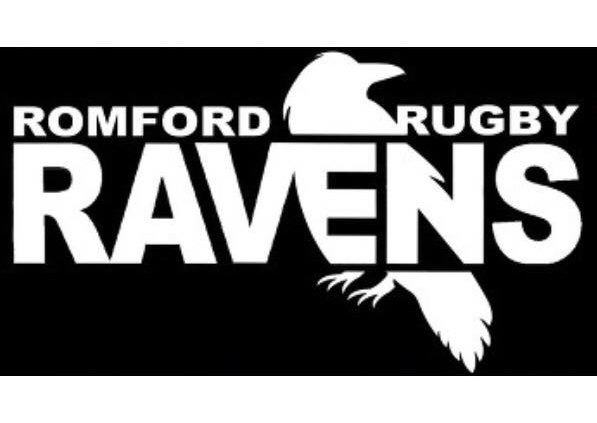 Following on from last weeks victory at home, our 2's set off on their first fun bus of the season and travelled to Romford to take on a team deep in bandit country. Essex.
The weather looked bleak, but this didn't dampen the spirits of our squad as they warmed up with intensity and had that focus from the start of the game right until the end, despite the result, they made us proud.
Facing such a physical team, like Romford, can be intimidating for even seasoned players but we matched their attacking efforts play by play and every person who pulled a shirt on for Hammers on Sunday really put their bodies on the line.
The first half saw Romford receive the ball from kick off, and immediately bring that physicality. Our defensive efforts were strong, however a quick break from one of their speedy backs saw them put in an early (questionable try as everyone watching including their supporters are sure it was knocked on over the line, but we move) try against us. Bringing the score 0-5
We reset and go again, and after some solid defensive efforts from our 2's, we manage to turn over the ball and finally gain possession, allowing our squad to make some magic happen. Our forwards worked hard, putting in pod after pod with some strong carries to make some space for our backs to do their thing with space and speed. Finally, a break from Natalie saw us gain our first try of the game. Score 5-5.
With the score tied, and not much left on the clock of the first half, we set to receive the ball and start doing the work to try and get that ball over the line again. However, it wasn't mean to be thanks to some confusing line markings saw us just short of that magic line.
Romford came back to us, and once again our 2's fought hard to keep them off of our try line for a good while, Romford finally put the pull over the line and failed to convert. The half time whistle finally blew with the score showing 10-05 to Romford.
I won't go into much detail about the second half, Romford utilised their speed in the backs, and we just didn't make the most of the opportunities we got. However, that said there was some incredible play from our squad, such as jackling technique demonstrated by Claudia, some incredibly powerful runs from the likes of Xanthe and Ottavia and new player Holly running on in the last few minutes and putting in some great tackles, showing what hard work and determination can really do. We didn't come home with the win, but the fun bus was a celebration of all things rugby and I am so proud of the efforts of each and everyone of you and cannot wait to get back out there with you on game days and not be stuck watching from the side! Final score 32-5 to Romford.
We have a weekend off this week in preparation for round 4 of the Junior Cup, so make sure you're down at training and have your availability updated for the upcoming fixture, which will be at home against Windsor.
https://www.fulhamrugby.co.uk/wp-content/uploads/2023/11/179473253_609308683344141_1405799468823356238_n-e1700230216381.jpg
331
597
Zahael
https://www.fulhamrugby.co.uk/wp-content/uploads/logo-cut-out-268x300-268x300.png
Zahael
2023-11-17 14:10:39
2023-11-17 14:10:39
Hammers 2nd XV come up short on the pitch, but win on the fun bus