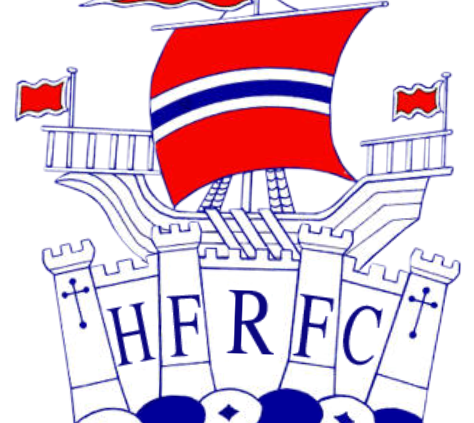 A Beautiful February day that brought promises of England destroying the Scots on their turf in the six nations and a Hammers side brimming with confidence after taking top spot in the league after an impressive win over rivals Wasps travelling to Chiswick to take on Quinton RFC.
With the words of outside centre Paul Davies still ringing in our ears and leaving everyone suffering an existential crisis and questioning what the point in living anymore is, we arrived in Chiswick ready to take on the task of overcoming a team that dispatched both Hanwell and Wasps by more than 40 points in consecutive weeks.
The game got off to a frenetic start with Hammers retaining possession and driving up the pitch with intent, pod after pod drew the opposition in with James Mitchell and Tomos crashing over the game gain line again and again. This led to space being created for our front row replacement Alex Gee masquerading as a winger to crash through after running a strong line to dot down under the posts. This brought about the first conversion of the day from Hooker and kicker extraordinaire Steve Danby who slotted the first of what would be many that day.
Two more tries swiftly followed from Derry and Gee to set up a good cushion after the opening ten minutes. However Quinton weren't going to roll over without a fight and after some interesting 30 meters passes between wing and prop in our own 22 Quinton were quick to capitalise getting over for the first of two tries in quick succession. Game on!
Unfortunately for them it wasn't enough on the day and realising our superior pace outside we started to shift through the gears, you will forgive me if I am slightly hazy with the details of the order and names of all the scorers as they started coming thick and fast. Our centre partnership of Drysdale and Davies were as always a dynamic duo and the two D's pounded through any hole they could find. Ably supported by Charles Draper who left defenders and the lingering smell of a Mcdonalds breakfast in his wake wherever he went.
At half time we were 5 tries to the good as the list of injuries started to take their toll and we unloaded our bench to devastating effect. Chad notably gathering the ball off the restart, evading the first few defenders before winning the footrace to the line. Ben Hubert (pronounced with a French accent) and Michele the Italian stallion all contributed to an increasing score line.
Dixey crashing through getting yards, closely supported by Stern and Antoine in the back row consistently provided territory and good ball for the backs to exploit, not to mention terrorising Quinton when they were in possession. It was a great day to be a hammer watching beautifully crafted tries being run in one after the other and some set pieces the would make even the finest aficionados mouths water
Finally I decided it was time for myself to come on and make an impact, sadly my only impact was to get over excited and have us go down to 14 men for the remainder of the game. Apparently I missed the memo about dump tackling people without the ball.
The game however was a forgone conclusion by this stage with Hammersmith and Fulham in ascendancy, Quinton did manage to get a last minute consolation try, a just reward for their efforts as they kept fighting till the death despite the score line.
A final result of 76 – 21
https://www.fulhamrugby.co.uk/wp-content/uploads/2019/10/Logo-sans-writing.png
531
474
Zahael
https://www.fulhamrugby.co.uk/wp-content/uploads/logo-cut-out-268x300-268x300.png
Zahael
2020-02-12 13:05:43
2020-02-12 13:06:22
Hammers 4s bring it home