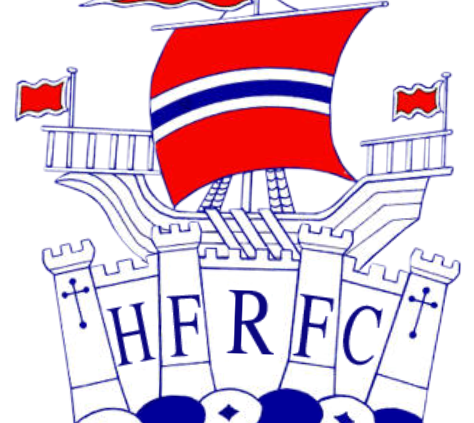 Belsize Park 3's were the apparent visitors to Fortress Hurlingham on Saturday to reclaim their pride having lost the fixture at their beloved Regents Park earlier in the season.
With the midseason recruitment clearly having gone well Belsize Park started strongly and similar to the Spring Bok used their forward pack effectively, scoring four quick tries before Hammers got into the game. Deciding to play some phases and keep the ball away from Belsize Hammers applied pressure and slick hands across the entire back line saw Ryan do his best impression of Jonny May to beat his opposite man (wearing French rugby shorts no less!) on the outside and score.
Half time score was 5- 24 and Hammers agreed that surely the second half performance couldn't be any worse. It was.
Worse sides would find excuses for that performance seeking to blame; the wind, the ball, the referee, the fact Belsize were man for man bigger and stronger, the sunshine, there was water on the sidelines, the paint on the try lines was not dry, Harris missed every kick to touch, our starting Hooker never showed up (Cheers Tommy), only x5 guys trained on Thursday and that some jokers still think that bringing Fosters is acceptable as a post game beer, but not the 3's as they knew it was the coin-toss loss that cost them the game.
Next week let's hope Cookie brings a double-sides coin!!
Final score
Hammers – 5
Belsize – a lot
https://www.fulhamrugby.co.uk/wp-content/uploads/2019/10/Logo-sans-writing.png
531
474
Zahael
https://www.fulhamrugby.co.uk/wp-content/uploads/logo-cut-out-268x300-268x300.png
Zahael
2020-02-07 14:34:14
2020-02-07 14:34:14
Hammers 3s go down hard against Belsize Park