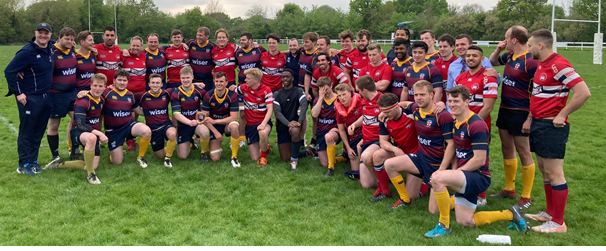 The day was Saturday the 23rd of April year of our lord 2022, it was a warm April day dry and about 20 degrees at Ruislip RFC where this titanic season decider was to take place. The warm weather was fuelling the high spirits, Nugget had even ditched his formal evening Merrell hiking boots for a more mobile blue running shoe, and Lorne was already looking for sun cream.
Despite Lorne's best impression of a lobster the excitement was building, run throughs were looking sharp and limbs were loose for some running rugby! Mike Cook gave a rousing talk to get the boys in the mood, his hair was also looking lovely having spent an hour getting it perfect for finals day.
The game kicked off at 15:21:23 GMT, and the ferocity and physicality early on depicted what type of game this will be. The game was moving fast, and so were the outside backs, moving like a cluster of antelopes and lots of meters being made in the wide channels, but ball retention and ruck speed letting ultimately us down. The wind against us was proving an issue, with a few of kicks to touch going backwards.
The first half was a tight contest and only an exchange of penalties from the reliable boot of Max Dugdale the scores were tied at 6-6. Despite this his brother Ben was still giving him abuse.
A few silly penalties allowed HAC into our 22, and after several phases of defence HAC, eventually, broke down the Hammers defence to score. A questionable knock on may have preceded the try, but hey, there were three officials so they wouldn't miss that right? Conversion missed leaving the score 11-6 to HAC.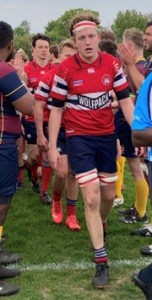 Fluids were taking on and spirits were high, the wind was going to be at our backs in this half, , but unfortunately we were also running up hill. So it was a bit of a catch 22.  Anyway the second half kicked off in the same manner as the first. Aggressive defence from both sides saw a few penalties from both sides. The ref pulled the captains over and warned that he was going to start to look towards a yellow for anymore cynical play. Now, I was performing my duties as hydration manager at this point, but I know that HAC scored, I just have no idea what happened. Anyway the conversion was missed taking the scores to 16 – 6 to HAC.
HAC could smell blood, and their tails were up. Hammers were guilty of trying to play out of their own half and conceded another penalty at the breakdown. Some strong running from the HAC forwards gave space for HAC back to score in the corner. Conversion missed again 21-6.
Hammersmith rallied, strong caring from Jordan Abbott put hammers on the front foot, quick ball saw the fleet footed Ed Haynes stride over the try line from the 22. Dugdale slotted a peach of a conversion from out wide. 21 – 13. Hope renewed for the Hammers.
You could see the rejuvenated sense of hope in the Hammers play, strong carrying and the ball sticking to hands almost like something out of the 1997 classic Flubber (What a film). In steps James Laylor. Now he had been tackling with his face most of the second half and it was beginning to show, as Laylor came in as the arrowhead of the Jack in the Hammers 22, to then preceded to pass the ball out of the back to no one. HAC defenders were quick to pounce on the loose ball and go over for a try under the sticks. Conversion made 28-13 to HAC.
After seeing this Sandy Duncan could not let James Laylor DOD beat his. Sandy was after an award of any sorts. Now there are questions over what actually happened but with less than 10 minutes remaining after entering a breakdown Sandy Duncan left it with a yellow card. What happened will be discussed for many moons.
After several strong attacking phases from the Hammersmith an unfortunate knock on saw the full time whistle blow. With HAC victorious this year. Heads held high the Hammers left the pitch and won the boat race (which was the only thing that mattered).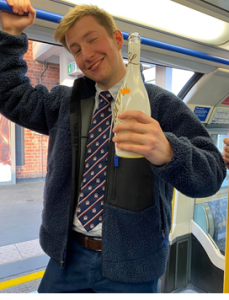 Final Score: HAC 28 – 13 Hammersmith and Fulham.
Man of the Match: Alexander Chong Kwan
DOD: James Laylor & Sandy Duncan (Both well deserved).
Wordsmith and Vice-captain of Hype: Christopher Ralph
https://www.fulhamrugby.co.uk/wp-content/uploads/2022/04/2nd-Team-team-photo.png
251
606
Zahael
https://www.fulhamrugby.co.uk/wp-content/uploads/logo-cut-out-268x300-268x300.png
Zahael
2022-04-28 14:47:23
2022-04-28 14:47:23
Hammers 2nd XV get pipped in the final