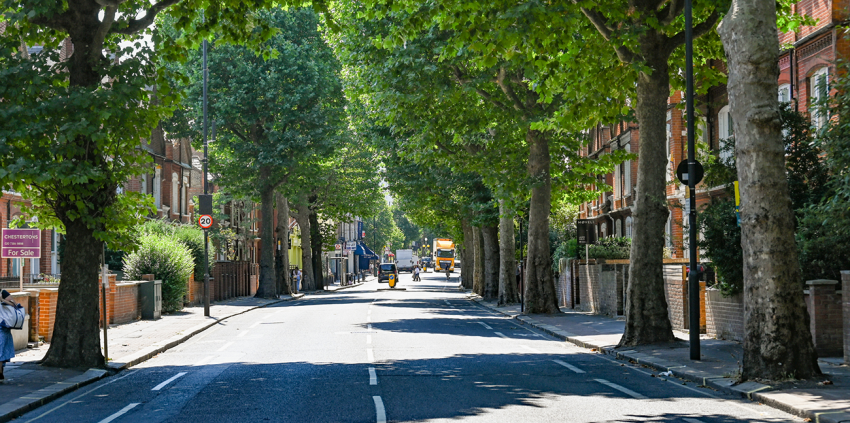 New clean air trial goes live in South Fulham
The Council's new clean air scheme will affect visitors to Hurlingham Park. Here's what the Council has to say…
A pioneering Clean Air Neighbourhood project to improve air quality and local people's health was extended to all of South Fulham on 1 December.
It follows the successful trial to the east of Wandsworth Bridge Road which has seen 8,000 fewer cars emitting dangerous nitrogen oxide entering the area. Carbon dioxide emissions have reduced by one tonne a day.
The new trial to the west aims to discourage out-of-borough motorists from using residential streets as cut-throughs.
It uses smart technology cameras to reduce pollution and congestion in the streets to the east of Wandsworth Bridge Road.
All residents of the borough with vehicles registered in Hammersmith & Fulham can go through the cameras without penalty.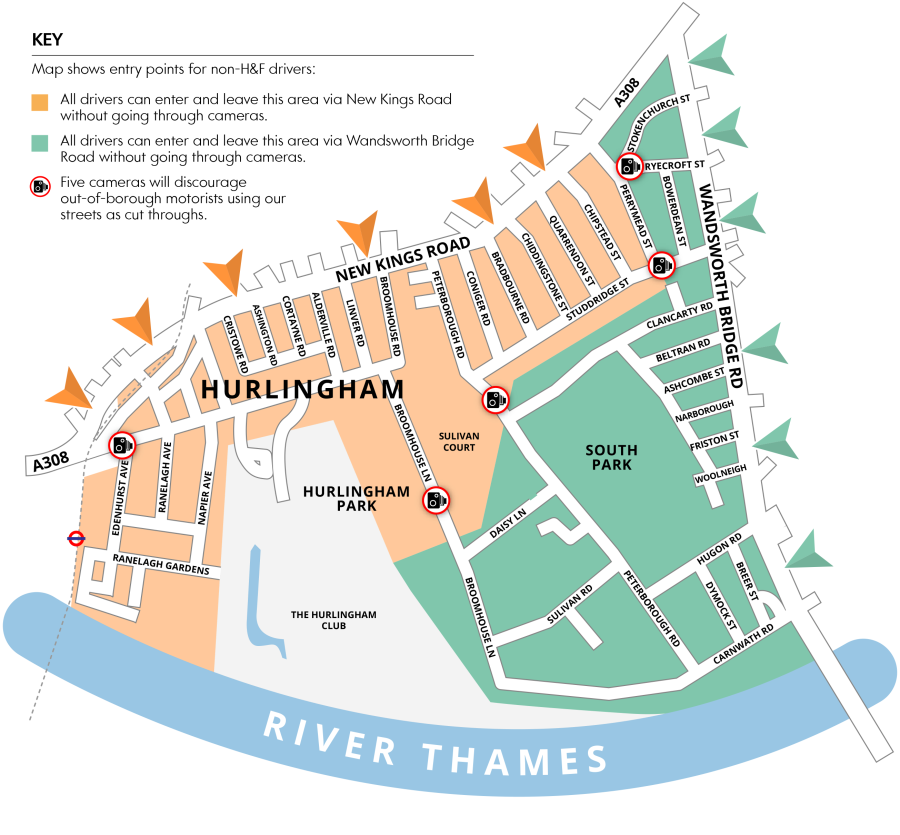 Visitors can drive to every street in the area and avoid the cameras by entering and leaving via New Kings Road or entering and leaving via Wandsworth Bridge Road. Residents can also give their visitors free access through RingGo or a hotline (see below).
Out-of-borough motorists who go through the cameras will get warning letters for the first few weeks. After then, non-H&F drivers seeking to cut through between Wandsworth Bridge Road and New Kings Road, creating pollution and congestion, will face fines.
Improvements to Wandsworth Bridge Road will also make the air cleaner and the road safer, with safer cycleways, improved crossing and junctions and illuminated 20mph signs.
The trial will last between six and 18 months and residents will be fully consulted as it proceeds. Poor UK air quality causes up to 36,000 deaths a year, equating to 87 deaths in H&F. We aim to clean our air and save lives.
For further information visit https://www.lbhf.gov.uk/articles/news/2022/12/new-clean-air-trial-goes-live-south-fulham#:~:text=reach%20every%20street-,without,-going%20through%20a
https://www.fulhamrugby.co.uk/wp-content/uploads/2022/12/south_fulham_street_with_trees.png
576
850
Lonsdale
https://www.fulhamrugby.co.uk/wp-content/uploads/logo-cut-out-268x300-268x300.png
Lonsdale
2022-12-03 12:52:55
2022-12-03 12:53:36
Clean air trial affects Hurlingham Park