Hammersmith and Fulham RFC have a thriving veterans side, made up of players who are over 35 years, old who want to play fun, social rugby. This is for players who prefer to wear shirts that fit and who like a roll in the mud with opposition their own age, rather chasing 22 year olds around the pitch.
The Vets have entered the inaugural Middlesex Vets League, providing the side with a decent standard of regular competitive rugby against local rivals such as Ealing, Wasps and Grasshoppers. As well as these games, the Vets play friendlies, enter end of season Vet's tournaments and go on UK and International Tours! A number of players have also represented Middlesex in Vets tournaments.
Whilst many of the players who regularly turn out for the Vets have come through the ranks of the senior men's set up at the club; the team also includes Dad's of some of the many Hammers minis who turn out every Sunday, as well as host of players who have plied their trade for other local west London sides.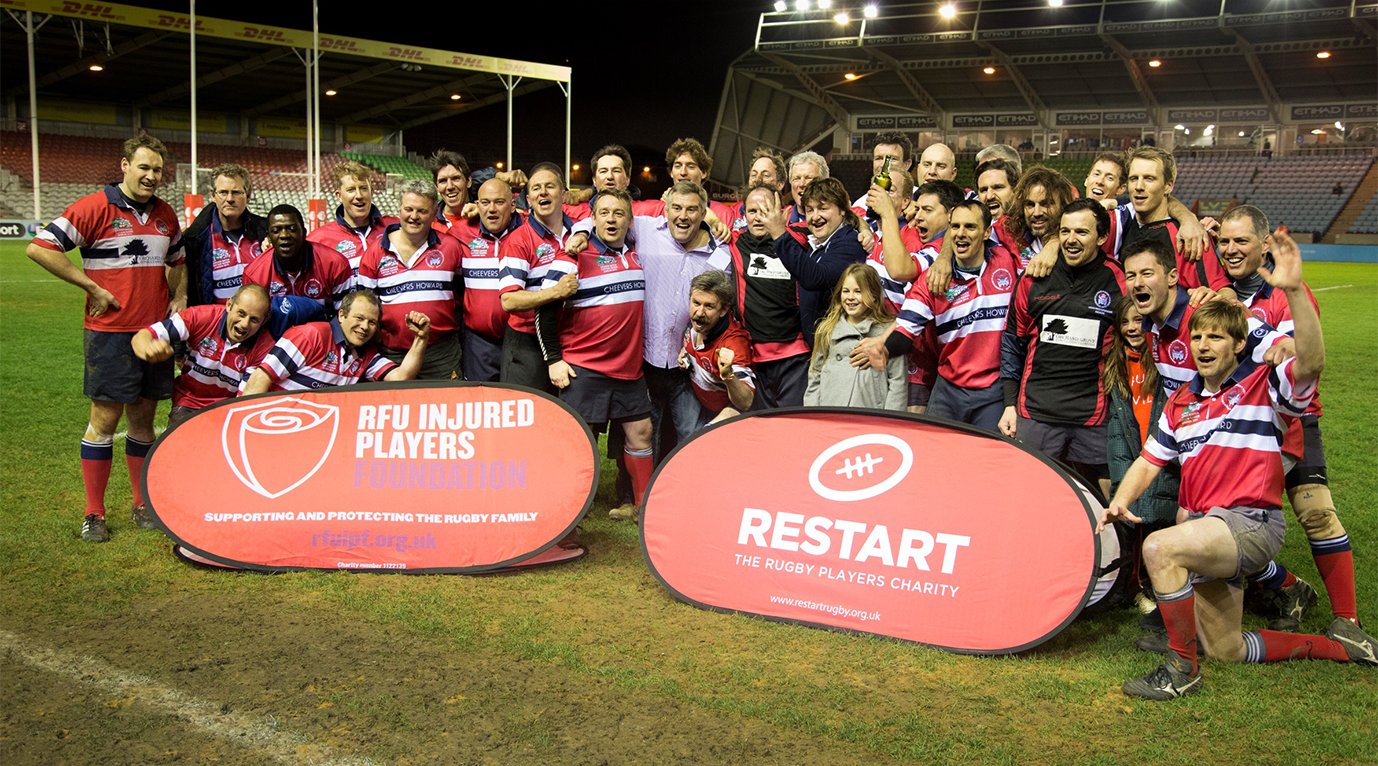 The annual England vs Ireland legends is aid of the RFU Injured Players Foundation
A big part of the Vets culture at the club, is supporting various rugby charities in memory of our player Stuart Mangan and the team is closely linked to the RFU Injured Players Foundation and the England vs Ireland Legends matches, having raised over £91,000 in 3 years.
In February 2016, the Vets played in the "Curtain Raiser " at the Stoop before the England vs Ireland Legends charity match, beating Wasps, the RAF and the English Fire Brigade to win the tournament!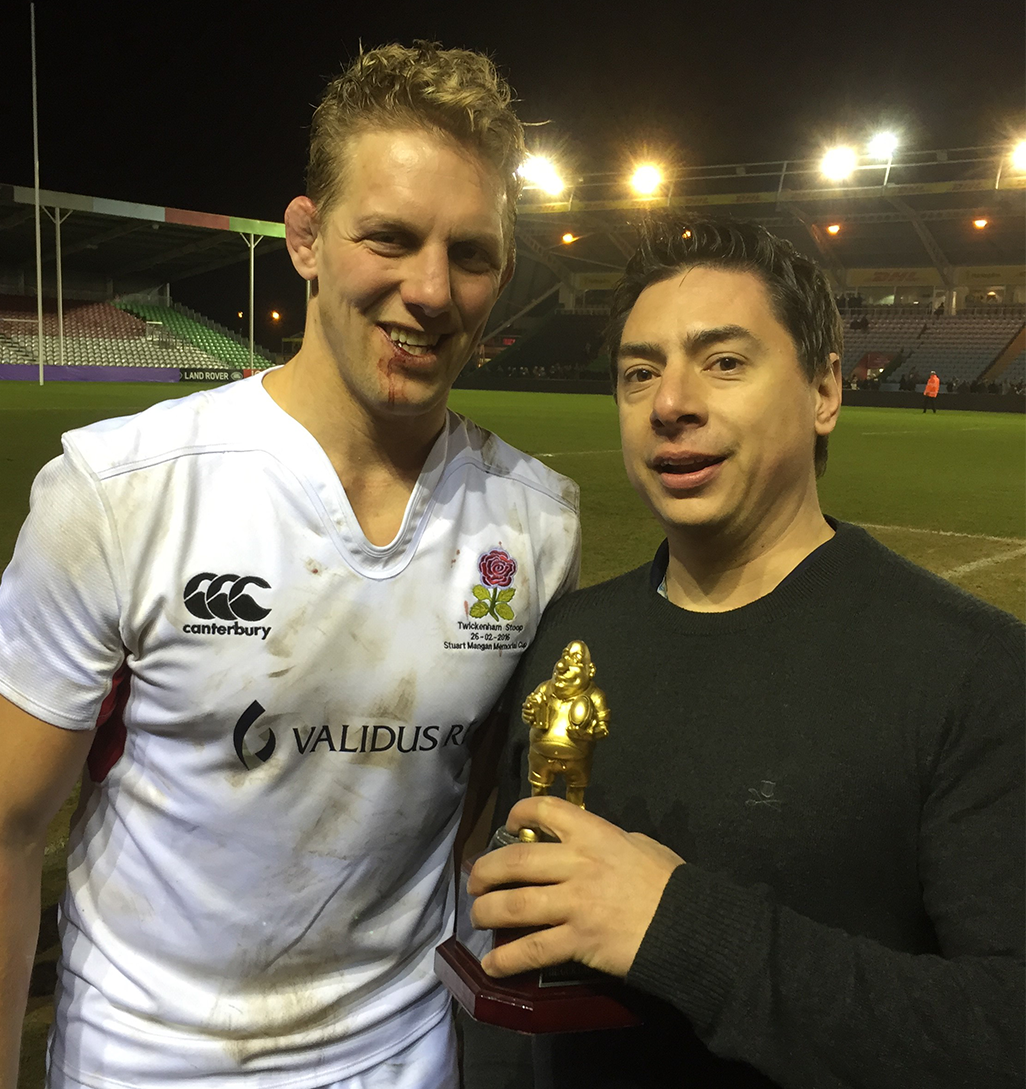 Jonesey and the trophy.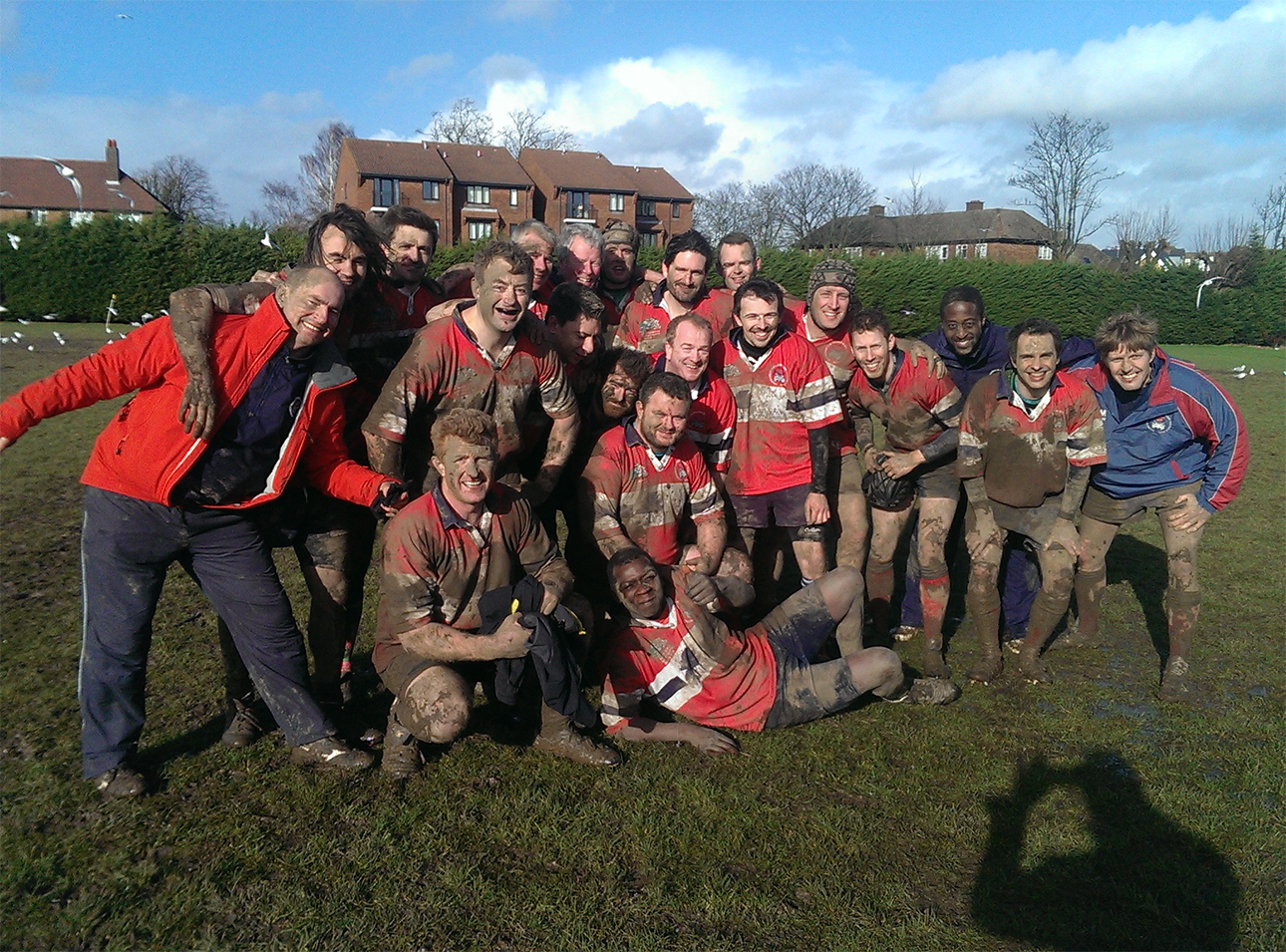 In 2017, the Hammers Vets head back to the RDS in Dublin to once again play in the return tournament, , which annually takes place the Friday night before England's clash against Ireland in the RBS Six Nations.
The Vets team is built on a strong social camaraderie, where the port before the game and the beers afterwards, are as important as the champagne rugby they attempt to play on the field
Vets rugby is a lot of fun and you're never too old to join! If you are interested, please contact old-hams@fulhamrugby.co.uk