Whether you want to play top-level competitive rugby and take your skills to the next level, or you are just looking to get a little fitter and find a better excuse to have a beer on a Saturday with new friends, Hammersmith & Fulham is the club for you.
We have 5 men's teams playing over 130 competitive fixtures a year, a thriving social scene and annual club tours. The Hammers play hard on-and-off the pitch and we want you to be a part of it.
Hammers do it in style,
on the field and off
On the field, we aim to play exciting, expansive rugby; aiming to win with style. Our 1st XV play in the London 2 North West league, our 2nd XV play in the specialty Zoo Shield League and our 3s, 4s & 5s taking on all challengers in the Middlesex Merit Table. Whatever your ability you'll be able to find a game every week as we strive for glory and silverware – there is always something to play for. Want to be the best? Our twice weekly training sessions and committed coaches will push you to be the best you can be. Whether you've played top rugby before and looking to go further, or are brand new and never touched a ball, we've got something for you.
"But the most important thing I'll take away from my career, and the thing I'm most grateful for, is the friends I've made whilst being on this journey. All the success means nothing if you can't celebrate it with you buddies after the match."
Jacques Burger – Ex-Saracens and Namibia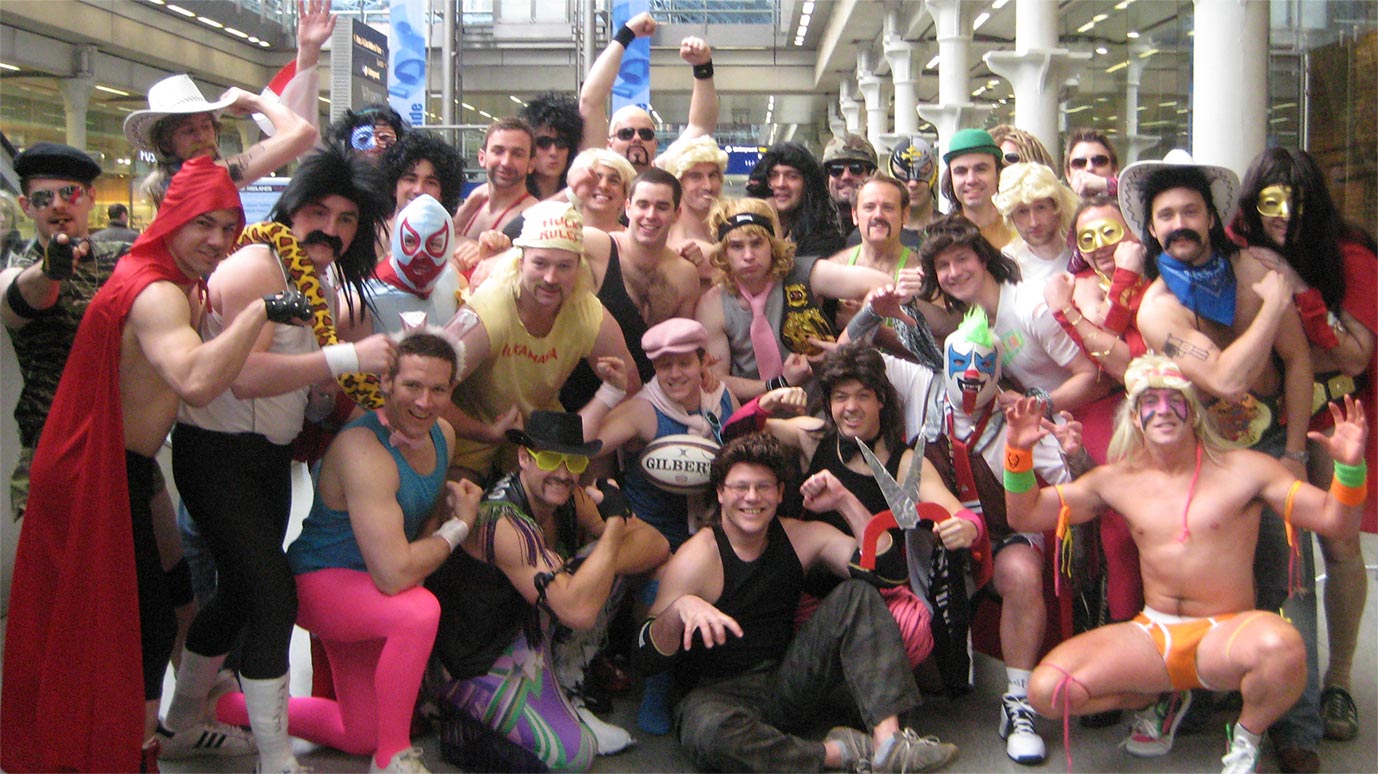 Antwerp Tour 2009
More than just rugby
At Hammers, we believe that there is so much more to rugby than what is played out on the field. Whether it's just a couple of social drinks after a game or travelling to foreign fields on one of our Easter tours, it is all about making good mates. We organise many social events throughout the season including Annual England vs Rest of the World cricket, Hammerween, Easter Tour, Christmas social, our end of season black tie dinner celebrating everything Hammers, and much, much more.

Even when the knees creak and the back hurts, a Hammers heart beats strong. Nowhere is that more obvious than with our proud Vets. From raising thousands of points for injured players in memory of our very own Stuart Mangan or taking the field for nothing more than the glory of a win and the cold beer afterwards our Old Hams can be easily identified by their dazzling play and renowned socializing exploits. Found the world over from the UK to Ireland, the US to Australia or New Zealand to Singapore, it doesn't matter where you live an Old Ham's home is right here.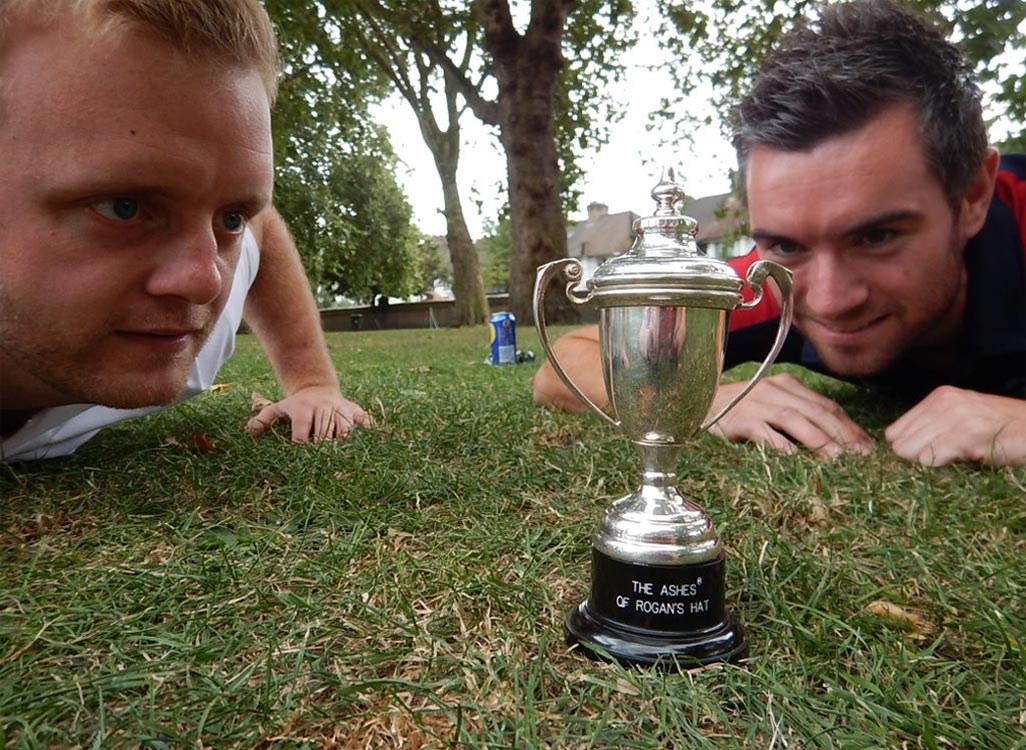 Northern & Southern Hemisphere Captains lining up for the Cricket 'Ashes'
---
MENS SECTION
Andrew Rogan
Club Captain
Liam Dunseath
Head Coach