Renew or upgrade Youth Membership
& Register as Player
Important: When renewing a Youth Membership, please do not forget to Register the Youth Player too. This is an RFU requirement and a vital part of the process, without which no youth player is permitted to participate in club activity.
Even if your child has been registered before, it is now an annual process to ensure that we have up to date medical information, emergency contacts etc.
Just as a reminder, here's how to register a youth player whilst you are purchasing membership…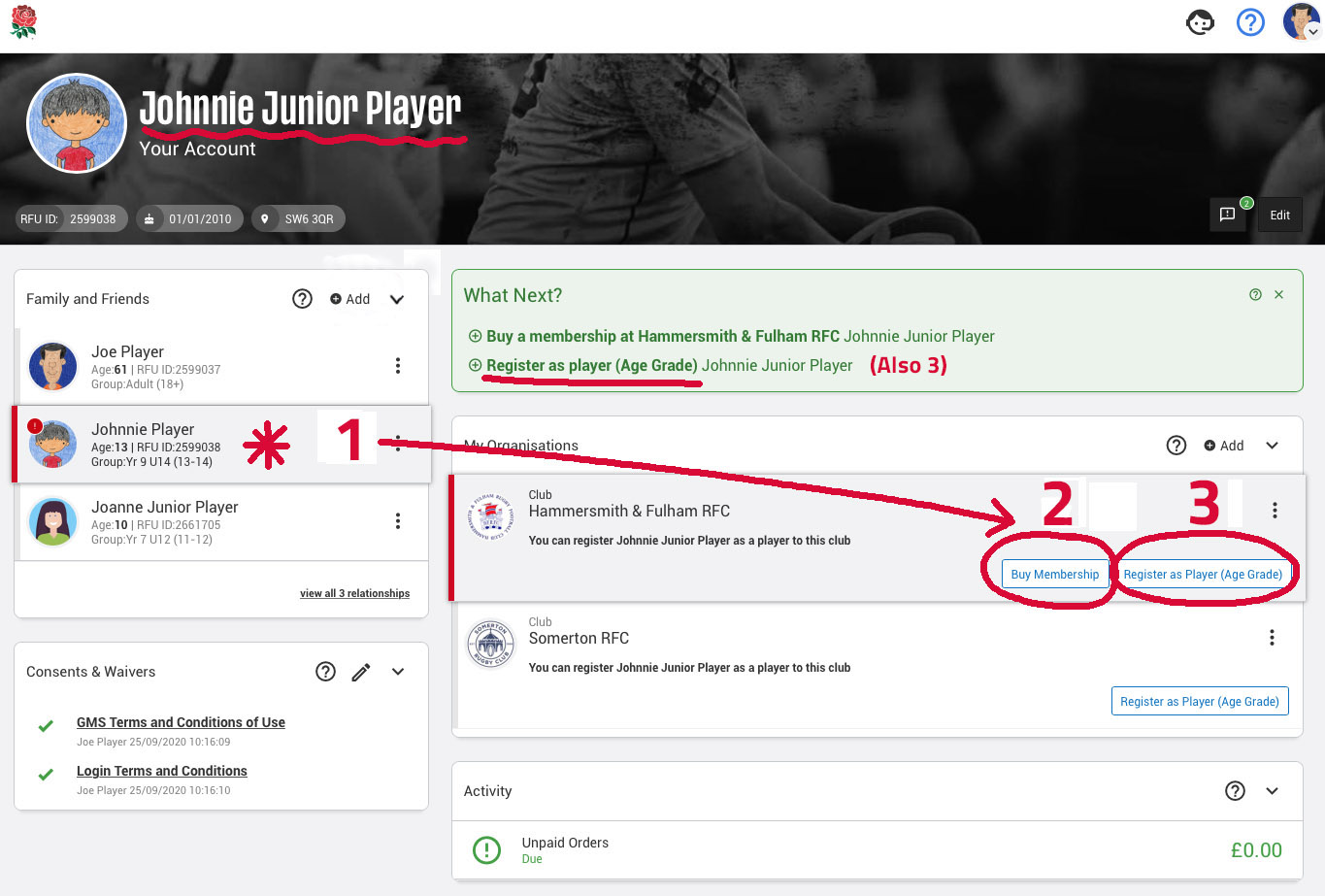 Don't forget that as the parent of a youth player, you are eligible to take (or renew) Associate Membership for yourself. This costs just £60 per year and entitles you to apply for tickets for home international matches at Twickenham and gives you full voting rights at the club as well as all the benefits of social membership.
Log in to the RFU Game Management System to update your details or renew a youth membership
Forgotten your password? Click the login link and then click 'forgot password'. You will be sent a password reset link to the email address associated with your account.
Look out for an email from noreply@first-sports.com and check your spam box too.
For help with GMS please contact admin@fulhamrugby.co.uk